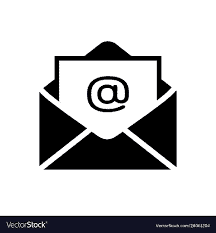 Recently, I read an interesting article that helped me understand how people read emails with the rise of cell phone devices. Email Etiquette is required.
The article stated that data demonstrated when people read email on a computer or larger monitor; they usually read the email thoroughly. However, on a handheld device, emails are usually "glanced over it."
Whichever device a recipient wants to use is a personal matter. This matter only becomes an issue when a response to a reply demonstrates:
lack of instructions followed
need for repetition outlined prior
lack of requested information submitted
Regardless of the device used, it is best to avoid rushing a response to a business email. A good rule of thumb to follow is to read a business email 2-3 times and allow a few minutes to respond especially if it's interviewing, training, and/or on-boarding.
I heard recruiters in all industries disclose that they will not repeat themselves via email because email can be re-read multiple times prior to responding.
There is a difference between quickly perusing an email versus thoroughly reading it. I have seen companies left wondering why simple and succinct information was overlooked. Large turnouts result in employers conserving time by only giving applicants that followed directions an opportunity. Allocating time for repetition to those that did not follow instructions may not be available with a heavy workload. Some recruiters believe attention to detail demonstrates craftsmanship. Responding in a rush is unnecessary. Providing a quality response over a quick reply will get you noticed.
A handheld device can expedite the delivery of an email. Emails regarding employment were not meant to be rushed; instead, they are processed on quality. Carelessness is often left to open interpretation.
Apply now for a Psychic Reader job.