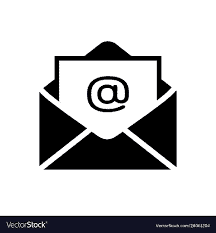 I have heard many companies from different fields share their thoughts on email etiquette. There were many commonalities that I found useful.
Timing: The usual standard time for a response is 24-72 business hours. Sending multiple follow-ups before 72 hours is considered inappropriate. It may be misinterpreted as compulsive.
Precision: Read thoroughly before responding. Some recipients receiving an email may gloss over an email within seconds and not follow instructions. This lack of attention to detail will be taken seriously especially when it comes to staffing as it gives the impression that the candidate lacks detail orientation.
No Social Networks: A business email address needs to be respected. Sending a business an email to follow an individual on a social network undermines the company. Companies are inundated with hundreds of emails. Usually, it places that candidate on a "do not hire" list as that candidate has demonstrated a lack of regard for the company's time.
Cabon Coping (cc): Carbon copying your entire email list (including a business) with jokes, chain letters, memes, etc.. may also result in being placed on a "do not hire" list.
No punching bags: Frustrations and disappointments occur in life. Email is not the proper place to release your emotions when it comes to business. Sure, it may feel "cathartic" to write it out. However, sending it will lead to regret and disavowment.
Correspondence from multiple email addresses: Sending the same email from multiple addresses will standout as a problematic candidate that necessitates special attention. Companies have a balancing act when it comes to time management. The first thing they will cut out is the individual.
Order: There is an order to workflow. I have seen individuals prioritized. When there was a lack of response, the company went to the next one. However, if the prior individual responded days later, the latecomer was placed at the end of the cue as others were given the same courtesy.
Companies are looking for more than just skillful workers. They are looking for easy to work individuals that do not need micro-management. Companies would prefer hiring candidates that have less experience but can work in an easier capacity. There is competition in every field.
Apply here for a job as a psychic reader on our network. Positions of Tarot Jobs also available.